Ocular Disease Diagnosis and Treatment
Routine eye exams are important, regardless of your age or physical health. During a complete eye exam, your eye doctor will not only determine your prescription for eyeglasses or contact lenses, but will also check your eyes for common eye diseases, assess how your eyes work together as a team and evaluate your eyes as an indicator of your overall health.
Regular eye exams and eye follow-ups are important for early detection and treatment of eye diseases, such as cataract removal and replacement, end-stage diabetes retinopathy treatment, and eye care for the elderly.
At
Vision Gallery
, we're all about keeping your eyes healthy and looking great. We use the latest tech and techniques to make sure your visits are comfortable and efficient. Plus, our optometrists have the necessary certifications and know-how to keep up with the latest eye care trends. That way, you can stay healthy and have the best quality of life possible.
As you cross the age of 40, your vision quality can be affected by diseases like diabetic retinopathy, glaucoma, cataracts, and macular degeneration. Vision Gallery offers expert diagnosis, treatment, and management to ensure your eyesight remains sharp.
Our Approach to Eye Disease Management
One of the leading causes of blindness and is linked to diabetes. We recommend that everyone with diabetes undergo a comprehensive dilated eye exam at least once a year to help detect and manage this condition early.
A serious condition caused by high blood pressure over a long period of time. It can cause sudden changes in your vision, so it's important to get checked out regularly to make sure you're getting the right treatment.
It is caused by pressure in your eyes and can cause vision loss or even blindness. Our team of experts can help you figure out if you have it and give you the right treatment to help you manage it.
This disease affects the central vision and can lead to blurred vision. Our team has the expertise to detect and treat this condition using advanced tools and techniques.
A type of eye disease that causes clouding of the lens. Our comprehensive eye exams are designed to detect cataracts early so that treatment can be started as soon as possible.
Vision Gallery is committed to a proactive approach to eye care. Our diagnostic equipment and ongoing training ensure that we remain up-to-date with the latest advancements in eye care. Our treatments range from laser procedures, medications, lifestyle modifications, and more, depending on the individual condition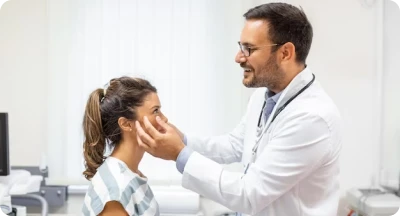 Cataract Surgery Co- Management
Cataract is one of the most common eye diseases that gradually lead to the impairment of vision.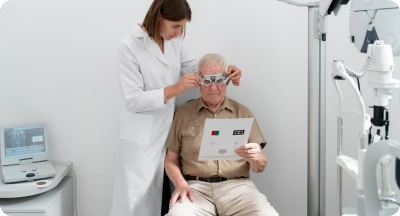 Glaucoma Testing And Treatment
Glaucoma, also known as diabetic glaucoma, is a complex eye condition causing high intrao-
Macular Degeneration
Macular degeneration is one of the common eye conditions among the aged population.
We Provide Exceptional Patient Care
Choosing the right eye clinic is pivotal for your visual health. At Vision Gallery, we prioritize your well-being and clarity of vision.
Schedule an Eye Doctor's
Appointment
What Our Client Say
About Vision Gallery
270 reviews on
Great selection of glasses, Staff is so friendly and did a fantastic stop at helping me choose the perfect pair of glasses that looked great and also in my budget! Will definitely be coming back.
Thorough exams, great doctor and staff! I never feel rushed picking out glasses and everyone is so friendly and helpful!
Fantastic shop for eyes !!!
Great place great service !
Annabelle Nasukowicz
2023-09-26
Very please with the customer service and attention I received at this location! Usually you feel like a hunted prey when I walk into these places because they want the sale but not here! I was treated with respect and was very comfortable with the young lady that helped me. I was also explained in detail why my lenses were adjusted since I am now staring at a computer screen all day long for work! No one has broken that down for me! What a difference it has made too! Thank you so much guys!
They were all very helpful at every step.
I loved all the options for Eyewear. Christine helped me find exactly what I was looking for. Very knowledgeable and nice. Highly recommend!
Great selection of glasses, Staff is so friendly and did a fantastic stop at helping me choose the perfect pair of glasses that looked great and also in my budget. Will definitely be coming back.
Hands down best practice!! I will be coming here for anything that has to do with my eyes. They always exceed my expectations!