Cataract Surgery Co-Management
Cataract is one of the most common eye diseases that gradually lead to the impairment of vision. The natural lens of the eye becomes cloudy due to cataracts, leading to blurring of vision, poor vision in the dark, and problems of recognizing colors. At a later stage of the disease, surgery is necessary for the restoration of vision clarity.
It is vital to have co-management of cataract surgery so that patients are offered quality services starting from the time of initial diagnosis to after post-operative recuperation.
Cataract is a widespread disease of the eye with the consequence that vision becomes increasingly restricted. These conditions involve opacity of the natural lens, resulting in impaired vision and vision in the dark, as well as difficulty with color vision. However, when cataracts advance, people require surgery for effective vision. Co-management for cataract surgery is key in providing holistic care to patients ranging from diagnosis to postoperative recovery period.
The pre-surgical care process takes place before patients set out on their way to a clear vision.
Initial cataract co-management entails a complete checkup of the eye's general health, including lens opacities and the underlying eye diseases, to assess the severity of cataracts and the appropriate way of management for comprehensive eye care
Informative material will be offered by the co-management team to patients concerning the work of cataract surgery, possible risks, as well as expectations of eye care.
Patients are given pre-operative instructions or changes in their lifestyles for them to heal well after surgery and have to be monitored closely thereafter.
Specialized postoperative care and support are provided to patients after cataract surgery to ensure smooth recovery.
ostoperative care includes regular follow-up visits that ensure close monitoring of the healing process, the absence of complications, and tracking of the patient's progress.
Patients are instructed postoperatively on what medicine needs to be taken, the activities that should be avoided, and any protective measures that should be taken, which is essential for smooth recovery free of complications.
After surgery, there is a need for further corrections for a good result. This requires the joint work of the primary optometrist and a surgeon. This underlines the significance of teamwork for high-quality care.
Benefits of Co-Management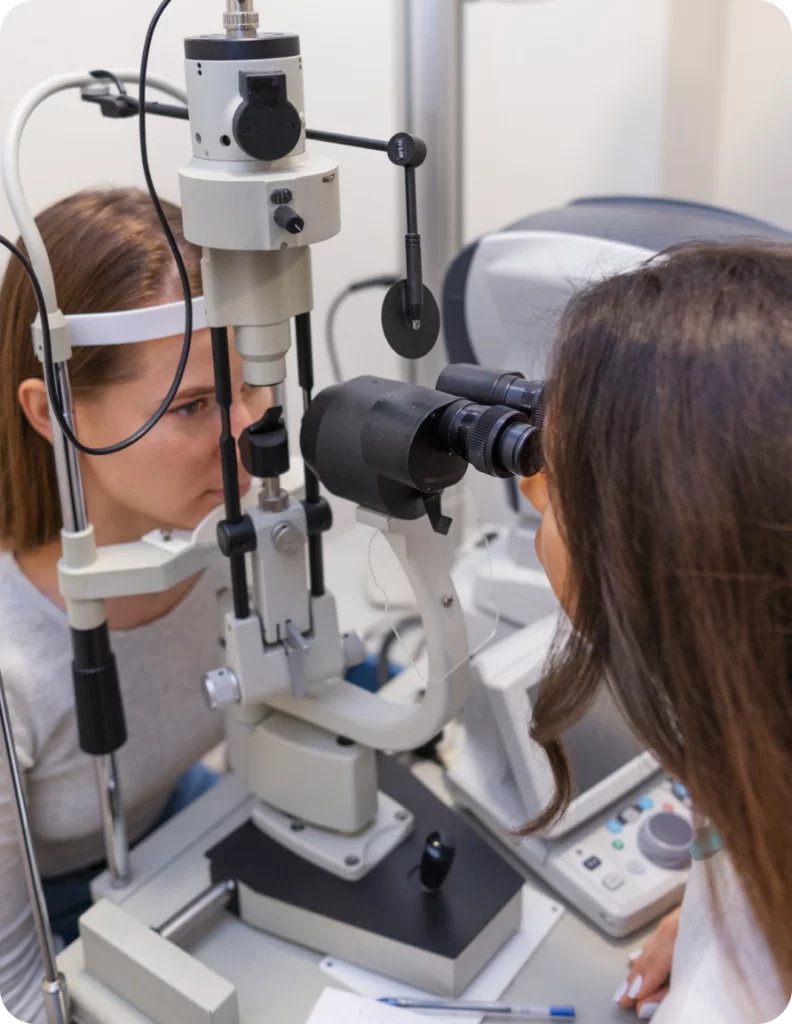 Learn More At Vision Gallery!
The vision gallery focuses on preventive eye care with the sole purpose of improving your quality of life. Make an appointment to see how much they can affect your vision and health. Let them take care of your eyesight.
We Provide Exceptional Patient Care
Choosing the right eye clinic is pivotal for your visual health. At Vision Gallery, we prioritize your well-being and clarity of vision.
Schedule an Eye Doctor's
Appointment
What Our Client Say
About Vision Gallery
270 reviews on
Great selection of glasses, Staff is so friendly and did a fantastic stop at helping me choose the perfect pair of glasses that looked great and also in my budget! Will definitely be coming back.
Thorough exams, great doctor and staff! I never feel rushed picking out glasses and everyone is so friendly and helpful!
Fantastic shop for eyes !!!
Great place great service !
Annabelle Nasukowicz
2023-09-26
Very please with the customer service and attention I received at this location! Usually you feel like a hunted prey when I walk into these places because they want the sale but not here! I was treated with respect and was very comfortable with the young lady that helped me. I was also explained in detail why my lenses were adjusted since I am now staring at a computer screen all day long for work! No one has broken that down for me! What a difference it has made too! Thank you so much guys!
They were all very helpful at every step.
I loved all the options for Eyewear. Christine helped me find exactly what I was looking for. Very knowledgeable and nice. Highly recommend!
Great selection of glasses, Staff is so friendly and did a fantastic stop at helping me choose the perfect pair of glasses that looked great and also in my budget. Will definitely be coming back.
Hands down best practice!! I will be coming here for anything that has to do with my eyes. They always exceed my expectations!